Summer Picnic Gift Guide
Picnic-inspired gifts and home accessories from independent makers with a touch of handmade and a sprinkle of chic French style.
Disclaimer: This post may contain affiliate links, which means I may receive a commission if you click a link and purchase something that I have recommended. While clicking these links won't cost you any extra money, it helps keeps Le Petit Blog up and running. Please read the Disclaimer Policy for more details.
With warmer days and stretched out evenings upon us, it's time to make the most of enjoying those laid-back summer days.
What's more perfect than packing up a picnic and heading off into the countryside, local park or setting up camp in the back garden?
I've rounded up my top 9 picnic must-haves for the perfect al-fresco dining experience. Think less shabby more chic. What's more, they can be used in the home when the weather isn't so picnic-friendly too!
They're beautiful, practical, made with love from independent designers and makers and are great for gifting!
Just click on each image to see more.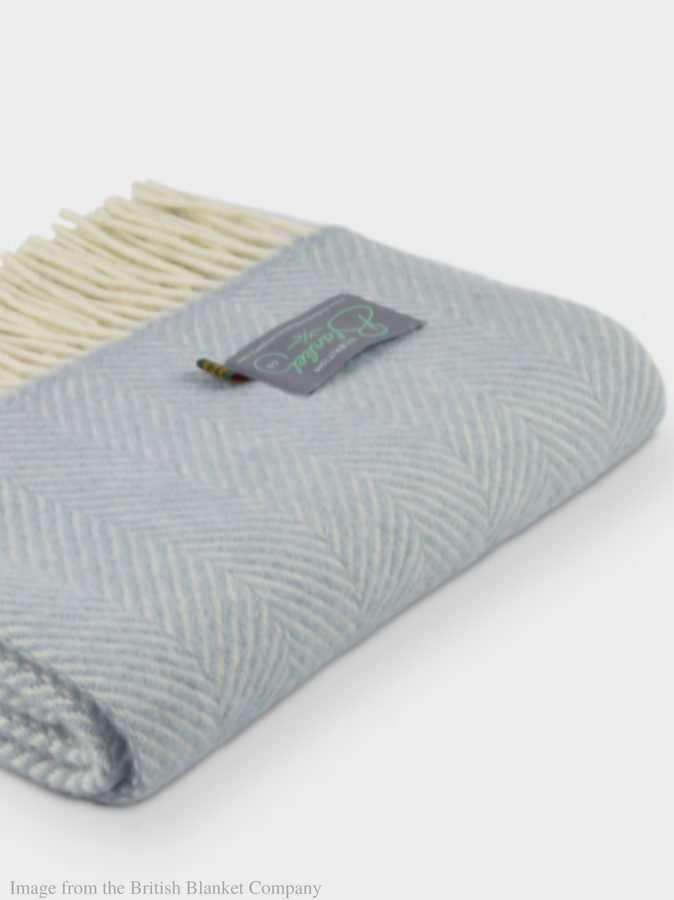 First things first. No picnic is complete without a comfy blanket, and this luxurious duck egg blanket from The British Blanket Company is perfect for the job. It's made in Britain and comes in a smaller size too with free delivery. And when you're not picnicking left right and centre, they'll be right at home in the garden and draped over chairs when it's cooling down.
I absolutely love this handwoven seagrass basket from Tala Home Design - a contemporary chic alternative to the traditional picnic basket. Simply throw everything in it and you're ready to go. They come natural or dip dyed in a range of soft pastel colours and even with pom poms! How great would this look as a planter when it's not going on a picnic?
This handmade farmhouse style lunch bag comes in a choice of three beautiful floral prints and vintage French cotton by Mirabelle Makery. They're spacious enough to fit all of the picnic essentials in and are finished with pretty ties keeping everything secure. They're a great alternative to plastic bags and make pretty storage bags in the home.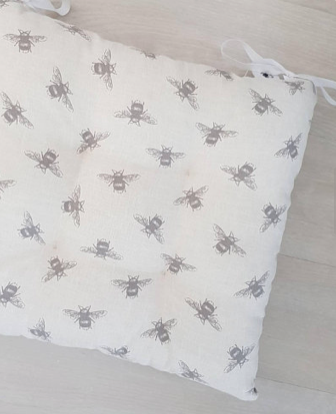 Are you sitting comfortably? You will be if you pack a couple of Fauna Home Designs' handmade cushions to take with you. This sweet bee print cushion is just one of Hayley's whimsical creations. They all come complete with natural and sustainable inserts so they're ready to use straight away - no trying to find a cushion filling that doesn't quite fit. And if that wasn't enough she'll make cushions to your exact specification too.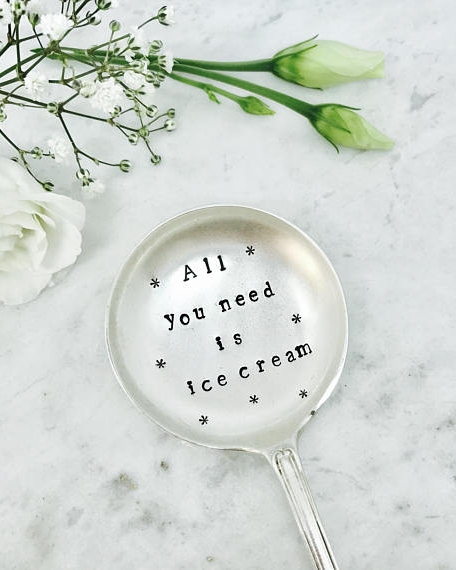 These ice cream spoons from Vintage Candy 2 U are just to die for. Frances collects vintage silver plated cutlery and gives them a new lease of life by personalising them with gorgeous hand-stamped lettering. These unique and fun creations are made to be loved and treasured forever. Just stunning.
No picnic is complete without a special treat or two and these award-winning macarons from Mademoiselle Macaron certainly fit the bill. Mouthwatering flavours such as salted caramel and Hendricks gin are only two of their scrumptious delights. Plus, what with their online ordering system being so easy and fun (yes, fun!) they're impossible to resist.
No plastic here - add a touch of elegance to your picnic with this gorgeous glass tumbler from Home Address. Its short stem means that it won't topple over easily whilst the faceted design will add some sparkle to your al-fresco dining. Well, they are made in the oldest glassworks in France after all!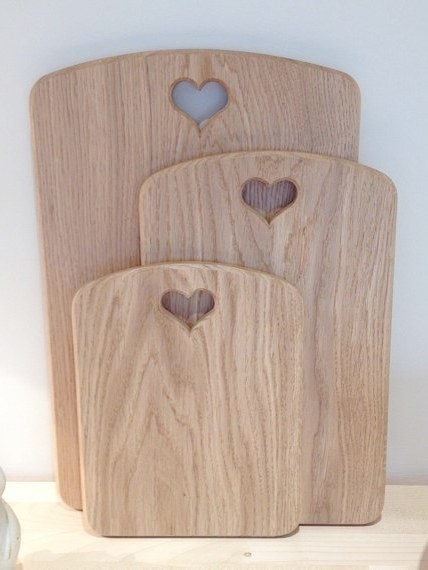 These beautiful English oak chopping boards from James and Sophie Home are a must-have for preparing food on the go. They're even finished with hand-carved hearts which are not only charming but make for easy carrying. Certain to get plenty of use all year round, they come in a range of handy sizes and can also be custom made from their workshop in Somerset.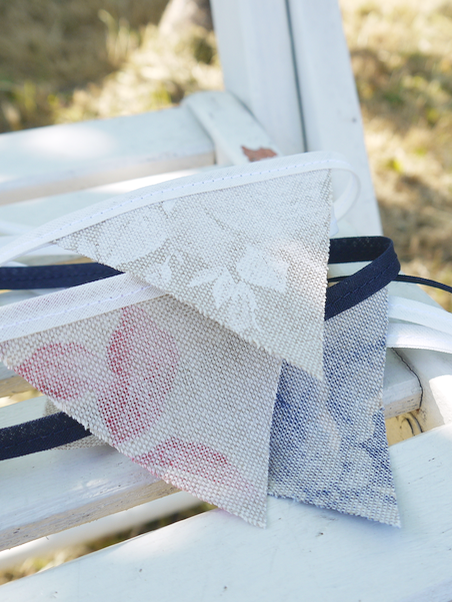 I can't think of an occasion that doesn't call for bunting and a picnic is certainly no exception! This shabby chic mini bunting with loops at each end make for instant and easy decorating. It comes in a choice of 3 colours and made-to-order lengths to suit you home or special celebration. Hang it from tree branches or drape it over your picnic basket for that party feel and finishing touch.
Now all we need is the weather to bring plenty of days enjoying the outdoors!
For more gift ideas of the shabby chic variety visit Mirabelle Makery
If you've loved reading this blog post then please share the love by pinning it to Pinterest. That way I can bring you even more!
* Photos on this blog post belong to the online stores as linked in the images.